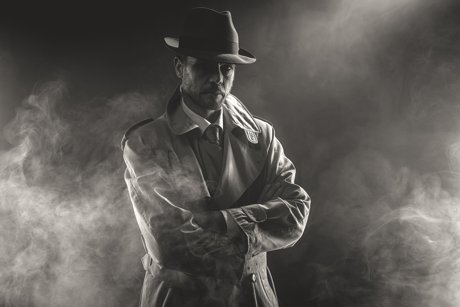 Take a bite out of crime on Las Vegas property. At the Mob Museum folks can embrace a bit of wickedness while learning all about the region's most infamous bad boys. While crime doesn't pay these gangsters got their money's worth while the getting was good. Exhibits are definitely eye opening.
Learn the colorful history of those gracing the "wall of infamy" in 100 Years of Made Men. In this space crimes range from bootlegging to murder. The misdeeds committed by the men and women making up the wallpaper span over a century. Learn the shameful details of their colorful past and let them serve as an example.
It's All in the Family on Las Vegas Real Estate
Get a glimpse into life on Las Vegas property streets when mob boys were all around. The third floor of the museum is dedicated to the rise of notorious gangs and the lure of life in the "family". From the Birth of the Mob to the Feds Fight Back the history is laid bare. Mesmerizing places to dwell on this floor are the St. Valentine's Day Massacre Wall and the nearby Follow the Money display.
After uncovering the secrets of the mob, it may be best to go Underground. Those hiding out in the basement will feel as if they have plummeted back into controversy. A vivid timeline complete with authentic pieces of memorabilia illustrate days of prohibition. Nearby in the Speakeasy a lively picture is painted of the 1920's jazz era and the mob's influence there.
Special events are always marked on the calendar and feature intriguing subjects. Crime solving enthusiasts dig into crime lab experiences. Law enforcement personnel are often acknowledged with discounts during select times. Lectures and presentations feature significant subjects to the Las Vegas real estate region and include community forums. Many guests add a spark of excitement to their visit with museum scavenger hunts and other interactive games. Learn more about the possibilities here.
The Mob Museum in Downtown Las Vegas is open daily from 9 a.m. to 9 p.m. Located at 300 Stewart Avenue. Come get to know the family.